8 Easy Local SEO Tips For Cannabis Dispensaries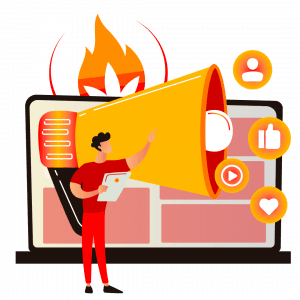 Instagram marketing for dispensaries has become an effective social media marketing tool for brands to connect, grow, and inform their customers. The visual platform holds tremendous marketing potential allowing brands to reach, interact and influence.
When it comes to cannabis businesses, unfortunately, the platform is not very welcoming. The social media site does not allow the promotion of cannabis products and their sales.
As a result, several businesses in the hemp industry see their accounts are deactivated or shut down for violating the platform's guidelines. Despite this, the platform continues to be a favorite of the cannabis industry to grow, reach and engage their followers.
Having limited advertising and customer outreach opportunities several cannabis businesses are following a fine line between their marketing objectives and the policies of the Facebook subsidiary.
By treading skillfully between restrictions and opportunities while adopting an original and innovative approach, cannabis businesses can realize their marketing goals.
One might wonder why despite Instagram restrictions on cannabis product promotion across their platform, it is a favorite for cannabis businesses.
What Is SEO For Cannabis Dispensaries?
SEO for cannabis businesses is the process through which marijuana dispensaries affect and influence the online visibility of cannabis-related landing pages or websites in the search engine. This process enables cannabis businesses to boost online visibility for their websites by making it easier to find them when you search for cannabis-related information online.
SEO involves coming up with tactics that allow your landing page or website to rank high on search results pages. It helps drive qualified prospects to your site and convert them into loyal customers.
SEO campaigns can fall under two categories, namely organic and local SEO. Organic SEO involves increasing web traffic, both quantity, and quality, via organic search engine results. On the other hand, local SEO involves optimizing your dispensary or website to be found by local customers and prospects.
Why SEO is so Important for Marijuana Dispensaries
SEO is so important for your cannabis business. Through it, your dispensary can generate more calls, sign-up, sales, and revenues. It expands your target audience, increases your income, and creates long-term brand awareness for you. Below are the top benefits of SEO for cannabis businesses.
1. It increases your credibility
Google crawlers and other bots scan websites to look for the quality and trustworthiness of the content. If your website has high-quality and reliable content, it's likely to rank higher in the search engines. SEO allows you to use keywords to create quality content that ranks your cannabis business high in search engines. Companies that rank high in the search engine are considered credible.
2.You don't have to pay for it
Apart from maybe the cost of hiring content creators, SEO does not cost you much. All you need is to create SEO-optimized content and share it on your site. Google spider will then go through your website and promote helpful content.
3. Provides you with a competitive advantage
About 70% of marketers say SEO is more effective than pay-per-click (PPC). That's why millions of businesses across the world are already using SEO to reach more customers. Your competitor could also be using it to reach more customers. Don't be left behind. Start using SEO today to outrank your close adversaries.
Research shows that results on the first page of a Google search get over 90% of traffic, with the first result getting around 33% of this traffic. You can leverage SEO to appear on the first page of a search and get this increased traffic to your site.
4. SEO expands your reach
Unlike other marketing campaigns that focus on a specific target audience, SEO helps you reach anyone that shows interest in your product. It connects you to individuals that have been looking for your product or service to solve their problems. All you have to do is to target keywords rather than specific individuals.
5. SEO enhances website usability
SEO is concerned with making your website search-engine friendly, which improves user experience. It pushes you to create high-quality content and make your website faster, enhancing customers' experience with your business.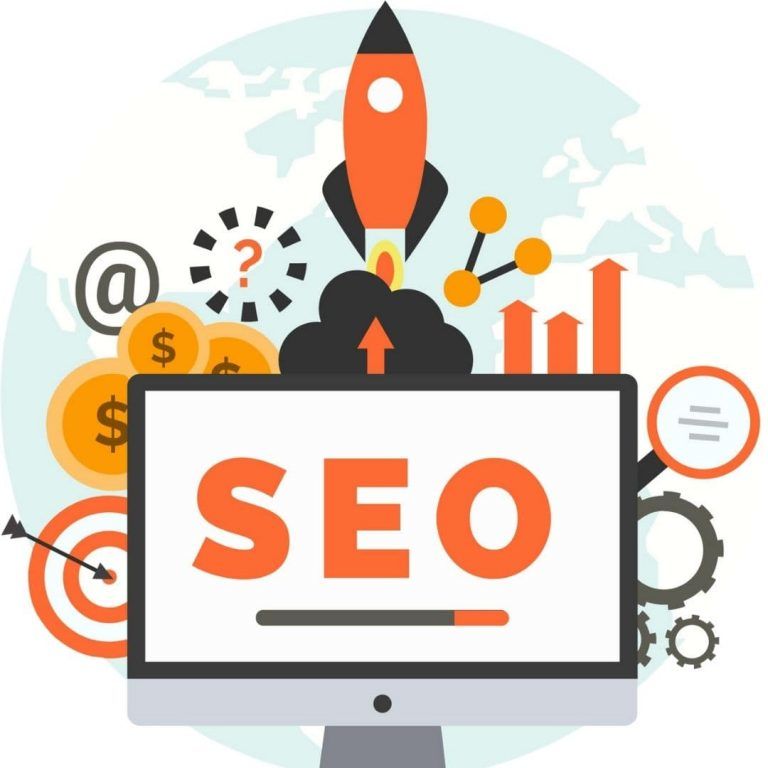 8 Proven SEO Tips for Cannabis Businesses
SEO for cannabis is, without a doubt, among the best digital marketing tactics to boost your search engine rankings, grow brand awareness, and increase your website traffic. You're missing out big if you do not have a cannabis SEO strategy as part of your marketing plan.
To help your cannabis business benefit from SEO, we've prepared a list of the top 8 proven hacks for your cannabis dispensary.
1. Research your keywords
It's vital to understand how marijuana users search when looking to buy cannabis products. There must be specific terms or combinations of words that are often used when searching marijuana products.
For instance, it could be "Cannabis Near Me" or "Pot Dealers in Toronto" or "CBD for sale in Vancouver." Whichever the key terms used, you should master them all and incorporate them in your SEO campaigns.
In addition to the keywords, Google algorithms can understand the user's search intent. Thus, you also need to know the intention and reasoning behind every search made.
Take advantage of the free or paid keyword tools and resources to track the success of your target keywords. Assess whether your keywords need to be changed or updated with time.
2. Focus on mobile traffic
More than 48.20% of the world's population use smartphones. When these people need to read the news, check up on a friend, order food, or check a movie review, they use their smartphones.
Consequently, you'll need to optimize your cannabis business website for mobile phones to reach people that look for your products. Also, ensure that the content on your website is legible for mobile phone users.
Google algorithms go for mobile-first indexing, which means that mobile responsive websites are indexed first. As such, sites that aren't mobile-friendly will not show on mobile searches.
3. Study your competitors
When your clients search for you on search engines, chances are that they will also see your competitors. And if you're not careful, the competitors might rank higher on the search engine results than you.
Study your competitors' websites to ensure you consistently rank higher than your competitors. Note the keywords they use for their website and identify the gaps left for you to jump ahead of them.
4. Analyze your current organic search traffic
Start by examining the current search traffic of your marijuana website to identify key user behavior metrics, including:
The number of unique website visitors
The top-performing pages
The keywords being used by cannabis consumers to find relevant information
You can find this data from your website's Google Analytics account. If you don't have one, make a point of getting it as soon as possible, as it's vital for your SEO campaigns.
Analyze the first, say 10, website pages that appear on the search engine results and see what they have in common. You can then use it to improve your website's content and appearance.
5. Use social media
Canadian law prohibits the promotion of cannabis-related products in a manner that can reach minors. Social media adverts are accessible to minors and should, thus, be avoided. However, you can use social media marketing on social media platforms like Facebook or Instagram to increase the engagements on your cannabis website.
Businesses can create a Facebook Page or a Facebook group that will help promote their website and business. However, make sure to monitor the members of the groups or pages to avoid being on the wrong side of the law.
Although not too common yet for dispensaries, LinkedIn is yet another social networking tool that can help boost the engagements on your cannabis website. It provides Google indexing, a feature that other social media platforms do not have. Besides, all posts published on LinkedIn are indexed for search rankings. You can further create quality content with targeted keywords to increase your chances of ranking higher in search engine results.
6. Mind your web design
Your site's design can go a long way in determining the success of your cannabis dispensary. Besides the quality and relevance of your content, Google crawler also checks how content is relayed on the website. A poor design of the website can, thus, affect your search engine results ranking.
7. Optimize site's speed and page load time
You don't want to turn 53% of the total visitors that come to your cannabis website away, right? That's why it's vital to optimize your website's speeds and page load time.
Some of the easiest ways to achieve the optimal site speed include:
Optimize all photos to 150kb – 200kb maximum
Reduce the server response time
Implement asynchronous loading of JavaScript and CSS.
The above measures can help you achieve a load time of 1 or 2 seconds for your website
8. Boost your Cannabis SEO through video content
Video content has proven to boost your online visibility and drive more traffic to your website. In fact, 43% of individuals say that they prefer video content over written one. If your competitors aren't using videos on their website, this could be the component to edge them out.
Create interesting cannabis-related videos or animations to promote your business and products. Make sure to follow the following criteria while creating the video content:
Make sure the video's audio and graphics are of high quality
Use relevant keywords for your video's title and description
Incorporate your videos into the rest of the website content
Remember that animations are better storytellers than other forms of videos.
We understand that marketing cannabis-related products and businesses could be challenging, mainly because of the many regulations and compliance laws in place. Luckily, we may just know how to give your cannabis business a competitive advantage over your close competitors.
If you want to start dominating Google so your customers can find you and drive traffic to your stores, contact us today and let's talk about setting up an SEO campaign that works.